Welcome to SSCCC Region V
Geographically the largest region of the
Student Senate for California Community
Colleges, we strive to advocate for the
rights of every community college student
​at the local, regional, and state level.
---
---
Next Region V Meeting Information


LOCATION
1101 E University Ave,
Fresno, CA 93741

BUILDING
​Student Lounge

ROOM
Senate Chambers

DATE
Friday, November 15, 2018
​
TIME
6:00P.M.

PARKING RELAXED IN LOT K!
AGENDA & MINUTES (EMAIL RADREGIONV@STUDENTSENATECCC.ORG)

Map to SSCCC REGION V MEETING
Powered by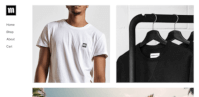 Create your own unique website with customizable templates.